The First Stearman

The First Stearman, the C-1, serial number 101 was completed at Venice, California in 1927. Originally powered with a 90 HP WWI surplus Curtiss OX-5, the C1 carried two passengers side-by-side in the front cockpit. The OX was replaced with a 240 hp war-surplus French Salmson water-cooled radial engine and received registration number 4100. This was soon replaced by a Menasco air-cooled radial and the aircraft was re-registered as a C3-741.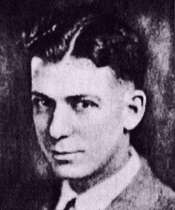 Stearman Aircraft Corporation of Wichita was established in a plant north of town on September 27, 1927. The first Wichita product was a C-3MB mailplane delivered to Varney Airlines.
On August 15, 1929 Stearman Aircraft became part of the giant United Aircraft and Transport Corporation which controlled several aviation businesses, such as United Airlines, Pratt & Whitney, Hamilton-Standard Propellers, Boeing, Sikorsky and Vought Aircraft.
Lloyd Stearman left the company he founded at this time to become associated with Walter Varney in his airline ventures. In 1932, Stearman became president of Lockheed Aircraft Corporation of California.
In September, 1934, a government trust-busting suit separated United Aircraft's airline and manufacturing activities. The Boeing Aircraft Company, renamed from Boeing Airplane Company and a seperate entity from Boeing Air Transport, pulled out of United and took Stearman with it as a wholly-owned subsidiary. The airplanes in production and those subsequently produced to the end of WWII which were "Boeings" by their paperwork and nameplates were stubbornly called Stearmans by everyone associated with them. The practice continues today.
Stearman built many different aircraft models..The early Stearmans, C-1 through C-3's the Wichita model 4's and M2's, the model 6 Cloudboy and the military Stearman model 70-76's.
After World War II a series of airplanes were built which some can not truly call "Stearman" although they were designed by the former Stearman engineers and built in the old Stearman Plant. These were the Model X-85/XOSS-1, X-90/X-91/XBT-17, X-100/XA-21 and X-120/XAT-15.